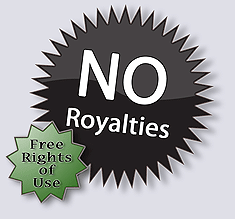 Best combination of Quality and Price.



We promote Quality Service
If you are looking to have solids illustrations impacts, there is No Doubt you have come to the right place.
We currently represents more than 36 talented and passionate illustrators working in a wide variety of styles and media.
Several of our illustrators have been awarded prizes (Japan, Germany, USA...).
All our creative illustrators are dedicated to working with firms of all sizes, with all international Professionals, to implement all solutions to meet your needs, in all markets.
Because our firm is relatively small, our clients enjoy personalized quality service beyond comparison. Unique attention is granted to our clients.

Get the absolute Best Price

More and more Agencies and Illustrators are turning to Internet to advertise their activity. Finding the best value for you and your clients, can be very challenging, jumping from site to site, reading tons...

Our copyright and rights of use policy is very simple,
much less restrictive and cheaper.


* * * *
The price for each illustration depends solely

on the chosen illustrator's pricing policy.

* * * *
High volume publishing incurs no extra costs.
The illustrations can be used in the frame of projects
without any time limit or restricted number of uses.

* * * *

NO ROYALTIES
Free Right of Uses: CLEAN & SIMPLE
.

No extra tax applied for repeated use of illustrations.
You can use the illustrations for 10, 20 or more different uses or projects.

No extra tax according to the number of copies.
For instance, the same price applies for a cover magazine of 2m copies
or 500 copies.

No extra tax accordings to the client's profile.
Same price for local or worldwide projects, despite the difference of budgets.


ALL our Illustrations are ROYALTY FREE



Our illustrators cover a wide range of areas

Book illustrations (fiction and non-fiction), fantasy tales, comics...

Realistic art, digital art, portraits...
Magazines, newspapers...
Designs for packaging, CD covers, corporate ID...
Calendars, flyers, posters...
Brochures, invitations, newsletters, announcements...
Websites, online magazines, web banners, game design...



Are you are in a hurry?
Do you need your illustration in less than 5 days?
Depending on the ilustrator work queue, we may be able to help you.
Rush fees costs more than normal service (35% of total invoice).
Please contact us, we will let you know if we can meet your requirements.