GRAPHICS MANUFACTURE is a full-service Illustration Agency representing a large panel of International Illustrators, and promoting all illustration styles.
We work with firms of all sizes, from individual freelance worker to large international companies.

Our Mission is to build long-term relationships with our clients, so we can devote our expertise to fulfill your Illustration needs. We provide the necessary attention you would expect, to understand, distill, and synthesize your ideas and specific needs.
Each of our customers is unique, and each client's business needs are unique.

Each Image we supply is customized to the client's expectations and requirements.

We provide prompt, courteous, effective service for every order. Allowing you to make a powerful presentation with innovative images.

We welcome all projects, with all specific needs.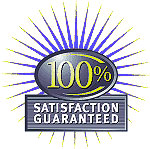 If you like the illustrations on this site
Join our mailing list

By joining our mailing list,
you will be the first to know about:

• Breaking news about our activity.
• New Artist.
• And From time to time : Exclusive special offers.
Simply add your email address to the box below and hit Go!
Thanks for your interest!
Your EMAIL address WILL NOT BE SHARED or used for any other purpose.

Contact us and enjoy a warm welcome from our staff.
YUPA is our dynamic President and Marketing & Communication Manager. She promotes the company with top talent, drives sales, and enhances communication with our wide range of clients and partners.
FLORENT is our Art Director. Conceptual and perfect innovative thinker, he always flexes his artistic muscles. He is responsible for generating and focusing the right design sensibility of our company.
HUNTER is well established in visual concepts, with years of experience in orchestrating illustrators, painters, and photographers in Europe.